Avengers Coloring Pages
Avengers Endgame Coloring Pages. Avengers Infinity War Coloring Pages. Marvel Movie Characters. The Hulk, Thanos, Capitan America, Thor, Nebula, Black Widow, Iron Man, Dr. Strange, Rocket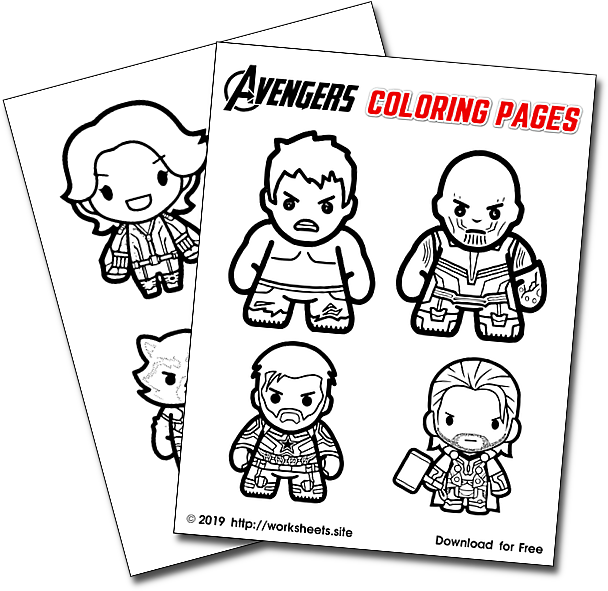 Avengers Coloring Pages is a printable coloring book for kids of all ages. Drawings of all Avengers Movie Characters to color and have fun. Including: The Hulk, Thanos, Capitan America, Thor, Nebula, Black Widow, Iron Man, Dr. Strange, Rocket, etc.
Coloring pages for kids is an excellent method to improve motor skills, fine motor movement, hand to eye coordination, handwriting and color perception and recognition. Psychologists suggest that coloring pages for kids have a therapeutic effect as coloring is a centering activity that can train focusing and calm the mind. Even though coloring pages can contain simple pictures, it can be a challenging task for kids. The ability to complete a picture successfully builds a better self - esteem and confidence among children.
Many kids like to color and coloring pages seem to be more than just a fun free time activity. Coloring books should be used every day as a part of educational material in every school as it is proven to be influential to personality development starting from early childhood.
This free download contains a PDF

. Use the password worksheets.site to open the PDF file.